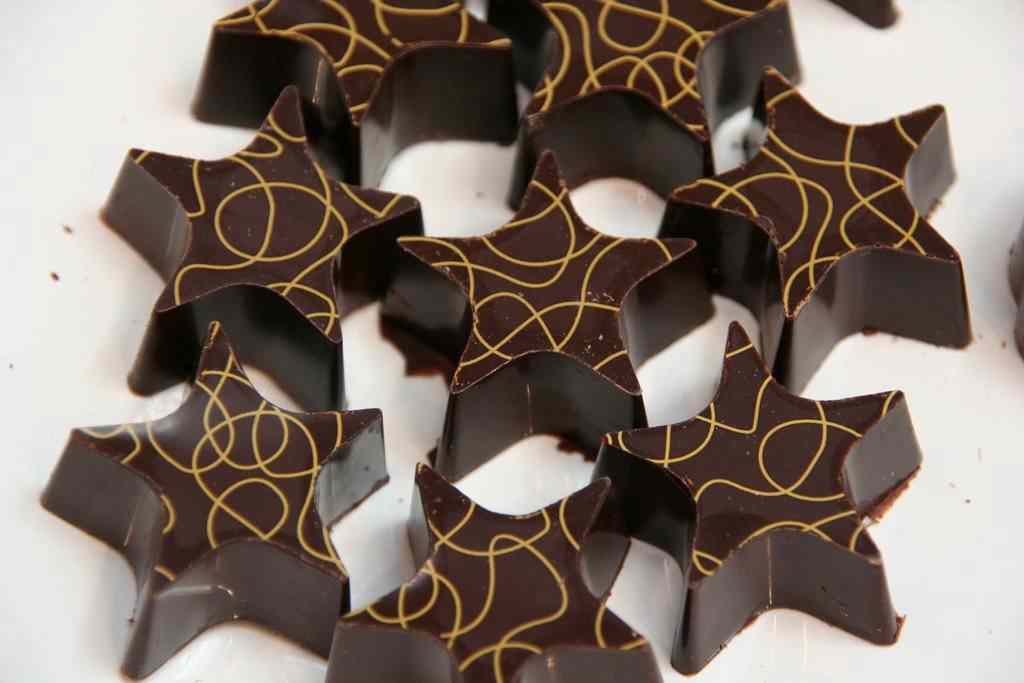 Bigger and better!
The 2010
Fourth Annual San Francisco International CHOCOLATE SALON
participants include over 70 chocolatiers, confectioners, wineries and other culinary artisans, such as:
Amano Artisan Chocolate, Sacred Chocolate, Guittard Chocolate Company, Saratoga Chocolates, The Tea Room chocolate, Ghirardelli Chocolate Company, TCHO, Neo Cocoa, Kikas Treats, CJ's Bitz, Socola Chocolatier, Divine Chocolate, Drexelius Chocolates, Alter Eco Fair Trade Chocolate, Chocolate, Amella Caramels, Jade Chocolates, Ococoa, Malie Kai Chocolates, Happy Chocolates, Choclatique, Coco Delice Fine Chocolates, Clarine's Florentines, Napa Valley Fudge Company, Nicobella vegan organic truffles, Robyn's Chocolates & Confections, Vice Chocolates, Dolce Bella Chocolates, William Dean Chocolates, Edible Love Chocolates, Marti Chocolatt, Coco-luxe Confections, Sterling Confections, Christopher Michael Chocolates, Posh Chocolat, Gateau et Ganache, Poco Dolce, XOX Truffles, Schoggi Swiss Chocolates, Divine Organics by Transition Nutrition, Her Coconess Confections, Snake & Butterfly, Truffles in Paradise, Cacao Atlanta, Barlovento Chocolates, AF2 Chocolatiers, Vermeer Dutch Chocolate Cream Liqueur, Quady Winery, Blue Angel Vodka, Fentimans Botanically Brewed Beverages and Ginger Beer, Rigolo Cafe, Farm Fresh to You, Resveratrol WINETIME Bar, California Naturals, The Winery Collective, Radee Wine, Van Gogh Dutch Chocolate Vodka and Chocolate Liqueur, Sonoma Valley Portworks, Loft Organic Liqueurs, Zinc Details, The Bread Project, Omnivore Books on Food, Carolyn Tillie Designs (Just Desserts Jewelry), Le Creuset, Swissmar, Putumayo World Music, Chocolate Television, The New York Times, TasteTV
, and many more.
All this in over 50,000 square feet of Chocolate, Wine and Confections.
www.SFChocolateSalon.com
TasteTV Events include:
This blog
from the contributors, producers and correspondents at TasteTV at
TasteTV.com
. technorati tags:
TasteTV
,
restaurants
,
video
,
content
,
food
,
Chocolate
,
wine
,
recipes
,
cooking
,
Restaurant Reviews
,
Chef
,
ITV
,
fashion
,
seafood